Celebrating God's Faithfulness since 1871.

Staff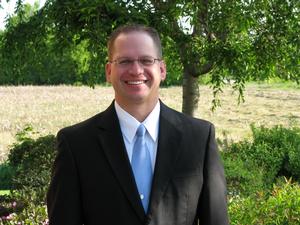 Pastor Mark Vande Zande
Email: revmarkvz@gmail.com
Pastor Mark has been serving as pastor of First Christian Reformed Church since 2012. He previously served at Nordeloos CRC in Holland, Michigan from 2000-2012. Pastor Mark resides in Orange City with his wife Kim and their three daughters: Kayla, Emily, & Amber. In his free time, he enjoys golfing, running, and going to Unity Christian sporting events.
Pastor Jordan Helming - Pastor of Congregational Care
Pastor Jordan has served as the Pastor of Congregational Care since 2019. He has served in the Army since 2011, and currently serves as a Chaplain in the Iowa Army National Guard. Pastor Jordan lives in Sioux Center with His wife, Luralyn, and three children: Josiah, Magdalena, and Matthias. In his free time, Pastor Jordan likes cooking and enjoying the outdoors.
Maria Byker - Secretary
Email: office@firstcrcoc.org
Maria Byker has been the secretary for First Christian Reformed Church since October 2013. She lives in Orange City with her husband Mike. They have three children: Klay (married to Justine), Sam, and Emma, and one grandson. When she is not working at church, Maria enjoys giving piano lessons, spending time with her family, playing games, and going on walks.
Office hours:
Monday: Closed
Tuesday: 8:30-12:30
Wednesday: 8:30-12:30
Thursday: 8:30-3:00
Friday: 8:30-12:30
Mark Huizenga - Custodian
Mark and his wife Cindy have been custodians at First Christian Reformed Church since 2005. They reside in Orange City and have 2 children and 5 grandchildren. In his free time, Mark enjoys playing golf.